FREE MONTHLY NETWORKING EVENT FOR LADIES AT A VENUE IN LONDON BRIDGE
Do you want to network for free with inspirational business women in your area? Maybe you're thinking about starting up a business? Or have a business that you'd like to introduce to others! Why not attend the Ladies Who Latte on a monthly basis in the prestigious London Bridge area.
The concept is simple: you attend a free monthly morning networking event between 10am - 12pm, there are no speakers, no fees, no agenda! Ladies Who Latte traditionally works on a turn up, grab yourself a coffee and network ethos.
Networking with Ladies Who Latte is brilliant! Women are supportive and will generally swap information with one another and where necessary hand out their contact details and business cards.
Each month a business can be featured by way of offering a gift in our monthly prize draw, should you wish to provide a prize item please email your details via the
Contact Us page.
Networking events are generally held at a local bar/brasserie in London Bridge on the 4th Tuesday of each month. Please note below the date and venue of the next meetings being held.
Marcia Brock and Serena Nalty are the joint group leaders of London Bridge Ladies Who Latte. Please visit the Group Leaders page to learn more about them and there businesses.
We look forward to seeing you lovely ladies at one of the meetings!
Next Event:
10am - 12pm
Tuesday 23rd January 2018
Tuesday 27th February 2018
Tuesday 27th March 2018
Tuesday 24th April 2018
Tuesday 22nd May 2018
Tuesday 26th June 2018
Tuesday 24th July 2018
Tuesday 28th August 2018
Tuesday 25th September 2018
Tuesday 23rd October 2018
Tuesday 27th November 2018
Christmas Collaboration with Chelsea Monday 17th December 2018Venue:Brigade Bar & Bistro
The Fire Station
139 Tooley Street
London
SE1 2HZ
Travel:
Underground
London Bridge Station is on the Northern and Jubilee Line
Trains
London Bridge Railway Station is served by Thameslink, Southern and South East trains
Buses
17, 21, 35, 40, 43, 47 48, 133, 149
Powered by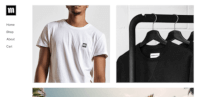 Create your own unique website with customizable templates.