Serena's company
SNManagement.co.uk
provides Buisness Consultancy, Mentoring and Project Management for business owners and individuals.
Serena is a wonderful input to any clients life and has supported and turned around numerous businesses, housing associations, and people's life's with her skills.
Serena is nicknamed "Super Serena" as she is so super at what she does.
Serena also is Co-Founder of the WeRockTeam that works on events called AllBoysRock and AllGirlsRock twice a year.
Along with being the lead project manager for SmartKid.org.uk working on both with Marcia Brock.
Business:
SNManagement.co.uk
​Twitter: SNManagement
@SNMCons
Events:
Instagram/WeRockTeam_UK
​
Marcia started as a computer engineer gaining networking/engineering contracts with banks, local and international courts, hospitals, government organisations, colleges and numerous small businesses. Marcia also teaches Cisco Networking (CCNA/P), Microsoft Server MCSE, IT Essentials, A+ plus more.
Marcia has been in the IT field for the past 20+ years gaining recognition as the first woman under 25 to obtain MCSE in the 1990's. Going on to train in Server NT, Server 2003, numerous Microsoft Software packages and Cisco Systems.
Marcia became the first Woman in the UK to gain the new Certified Wireless Network Administrator qualification (CWNA).
Award winner of Cisco first UK female professional Network specialist.
Award winner of Microsoft youngest UK female engineer.
Award winner of Network Community Expert.
Back2Black Award winner.
Power List Nominee.
Setting up her own companies, in project management, consultancy, chartiable creative school and more, see below:
SmartKid Founder | SmartWorld CEO | Brown Talent CEO | We Rock Co Founder | London Bridge Ladies Who Latte | STEM specialist mentor | cancer & lupus survivor |
Linkedin/MarciaBrock
Instagram.com/Marcia_Brock
Charity: www.smartkid.org.uk
Talent: www.browntalent.co.uk
Events : www.facebook.com/werockteam_UK
Networking: www.londonbridgeladieswholatte.eventbrite.co.uk
Mentor at: www.STEMettes.org
---
Powered by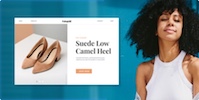 Create your own unique website with customizable templates.